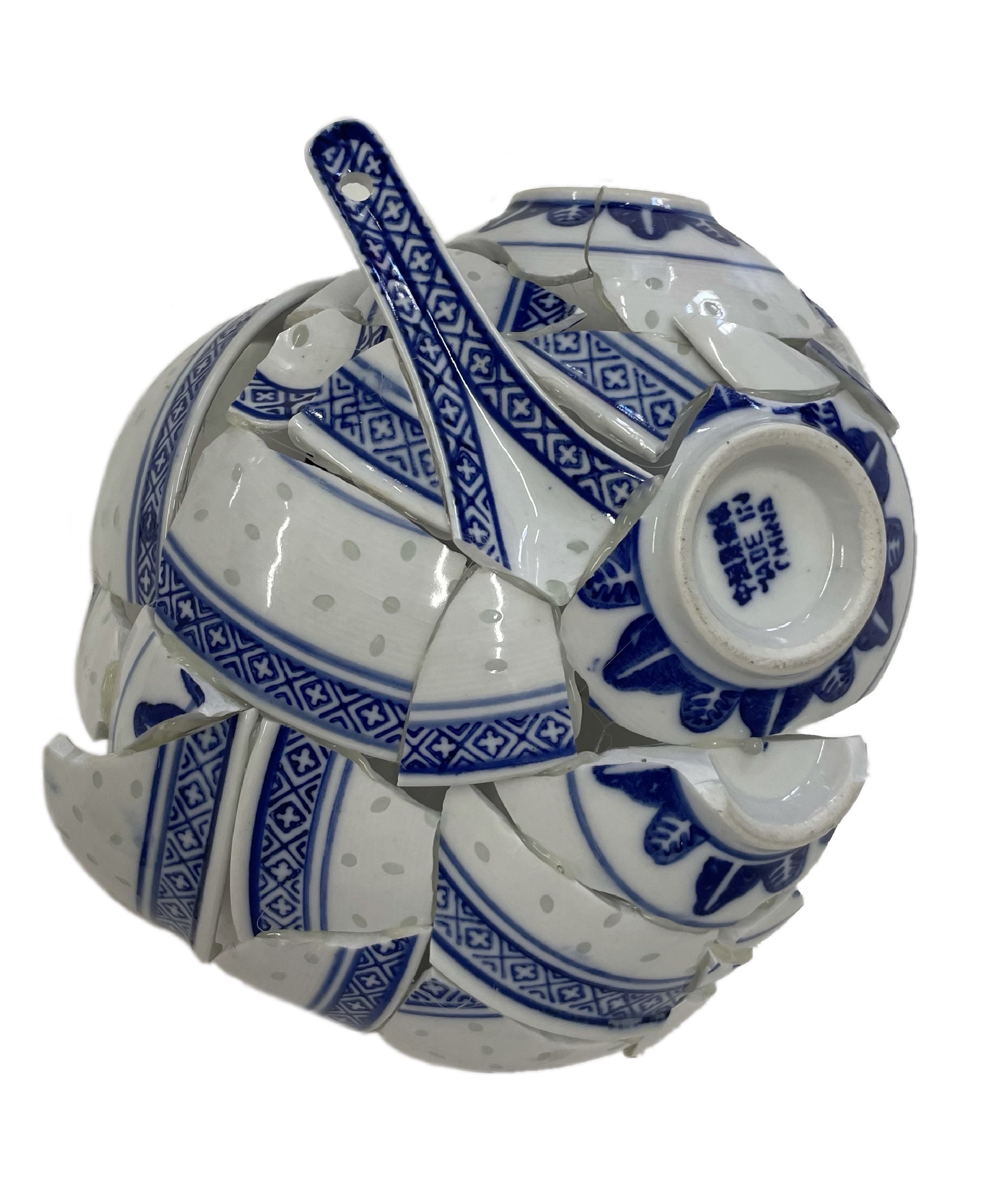 Thea Ng
'Imagination of China'


'Imagination of China' presents two Ming dynasty vases reconstructed from the broken pieces of a contemporary porcelain dining set. The blue and white style is an imitation of blue and white Ming dynasty porcelain.

It acts as a meeting of Chinese past and present, one of delicacy and craftmanship and another of global commerce and mass production. Considering how a modern China might reclaim a past that has been lost or destroyed.

In the wake of Covid-19 China has undergone a reckoning, one of both its politics and people. One that has led to rising violence and hatred toward's the Asian community globally. I've been reconsidering what it means to be of Chinese descent, to belong to a culture through its rituals and behaviours to understand it through its history and tradition.